Amici Harvest Giveaway
Celebrating A Milestone Harvest With Sister Winery Amici Cellars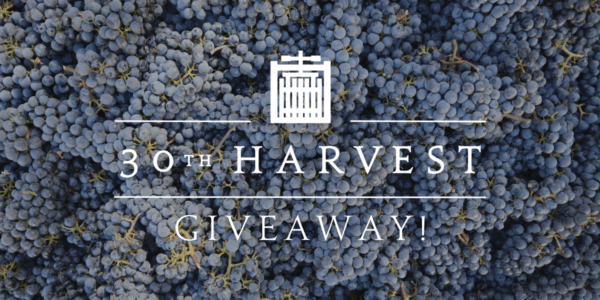 Updated on 11/29/2021: Giveaway Ended. Thanks to all who entered!
This year we're celebrating a remarkable milestone, our sister winery Amici Cellars' 30th Harvest Anniversary. Many things have changed since the 1992 vintage, but one thing remains the same – the rhythm in the vineyard and the winery; the buzz and excitement around another great harvest season. 
It is the same dedicated team at Amici Cellars that crafts all of our Olema wines, proprietors John Harris and Bob Shepard at the helm alongside winemakers Tony Biagi and Jesse Fox, assistant winemaker, Dante West and cellar master, Roberto Barboza.
With only a few weeks into the 2021 harvest (this one's going to be "fast and furious"), our hardworking team is working long hours with little time off. Despite these long days, they made the time to sit down with us and share their perspective on this year's vintage, this anniversary season. 
Please celebrate 30 harvests with us by heading over to @amici_cellars on Instagram to hear what they have to say and comment on this post to enter to win! (One grand prize winner receives a harvest basket with Amici Cellars and Olema wines).
Contest Details: Sweepstakes begins on Tuesday, October 12th at 10:00 am PST and ends at 11:59 pm PST on Thursday, October 14th. Winner will be selected on Friday, October 15 and notified via Instagram direct message that day. Enter by commenting on this Instagram post. No purchase necessary; must be 21 years of age or older, and US residents only. Limit one entry per person. This contest is in no way affiliated with Instagram or Facebook.