Grape Deep-Dive: Chardonnay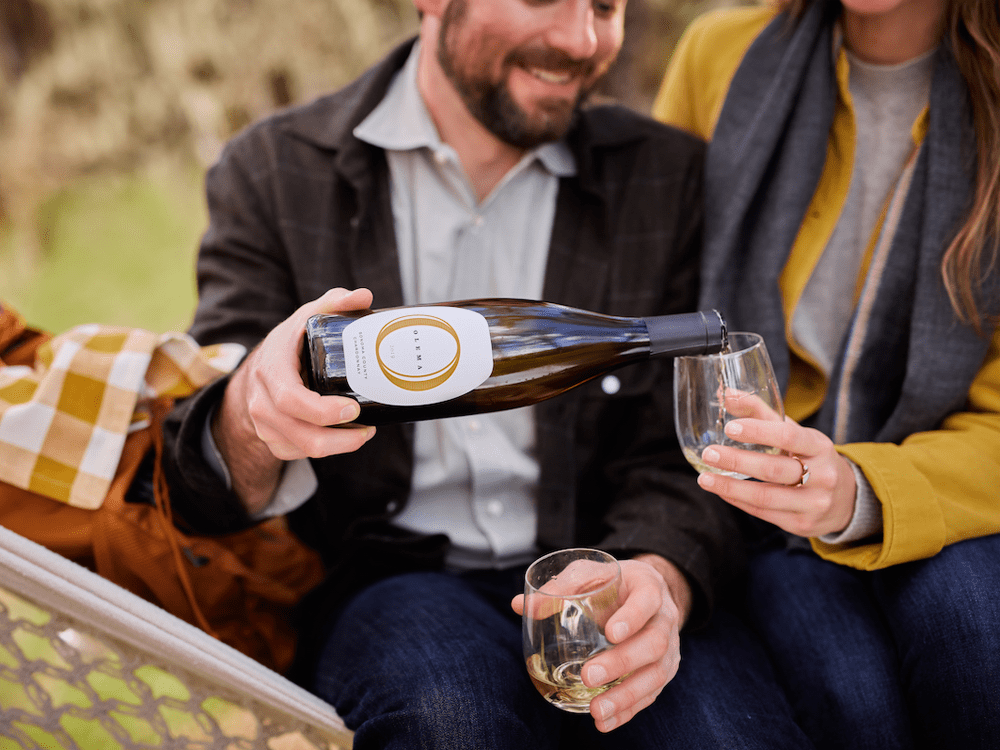 … or as we like to say, chardon-yay. The most versatile of grape varieties, this white wine grape is one of the most popular wines for a reason. It's the most widely planted white grape variety in California (over 93,000 acres as of the 2018 California grape acreage report!) and can be made in every style imaginable, from a crisp, bright, stainless-steel fermented wine to a rich, mouth-filling wine laden with oak flavors. 
It's no secret that we're big fans of Chardonnay at Olema Wines— and it was our passion for the grape that led us to make not only our Olema Sonoma Chardonnay, but to expand to our Olema Chardonnay Reserve in 2017. We sat down with our winemaker to talk through the differences between the two wines and to share what we love so much about making this delicious grape variety.

"Chardonnay can go in so many different directions," says Associate Winemaker Dante West, "and with this Chardonnay we're trying to craft a wine that's very fruit-driven with richness, yellow flowers on the nose, ripe stone fruits… this is a wine that's going to appeal to a lot of different people but stays true to what Chardonnay is in Sonoma County." 

Beginning 2017, we've had the opportunity to work with incredible Sonoma County vineyards. So, we pursued making a second wine: one that shows another side of Chardonnay. A little richer, more unctuous and forward, the reserve Chardonnay jumps out of the glass. Flavors of caramelized fruit and apricot combine with vanilla and custard notes. The Reserve Chardonnay is made with about 50% new oak, while the Sonoma Chardonnay is closer to 25-30% each year. 
Whether you lean towards bright, crisp Chardonnays or richer and luscious, we've got the wine for you.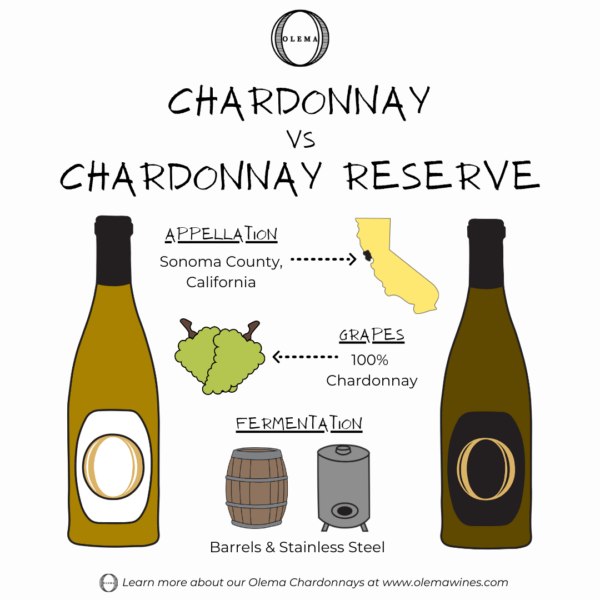 Tags: olema wine, chardonnay, chardonnay reserve, infographic.