High-scoring wines that turn every day into a celebration
Olema looks to celebrate Sonoma and beyond through vibrant, flavorful wines of outstanding value.
It began with Sonoma County, perhaps the most diverse wine region in the world—a lively Chardonnay, a lush Pinot Noir and a complex Cabernet Sauvignon show the breadth of Sonoma flavors. Then, when the Olema winemakers sought to make a delicious rosé wine, they looked to its birthplace: Côtes de Provence, France.
What results is a selection of wines perfect for an evening with friends and loved ones, wines that over-deliver with every sip.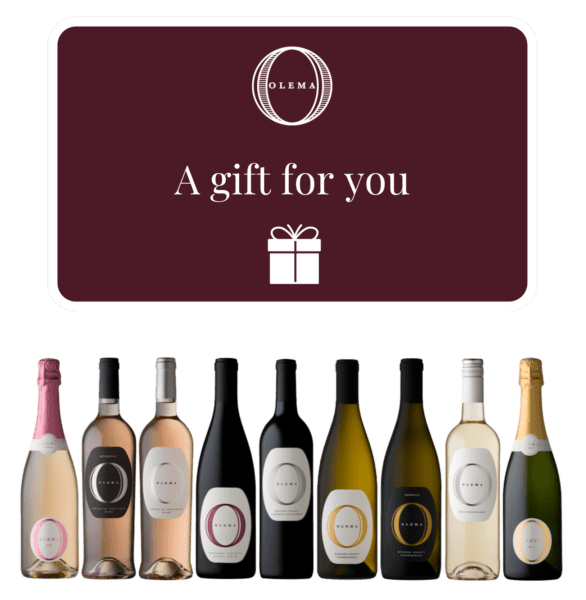 Olema Virtual Gift Cards
Give the gift of Olema!