Drink…Eat…Play: Olema's Guide to a Perfect Sonoma County Getaway
Pack your picnic, a couple govinos and your go-to
bottle of Olema wine
as you head out to explore the beaches, vineyards and trails of Northern California's scenic Sonoma County. #DrinkEatPlayOlema
Photo credit: @WineCountryChick
As we look to the warmer months of spring and summer as inspiration to soak up the great outdoors, Sonoma County has countless adventures for locals and visitors alike to set out and explore. 
From breathtaking beaches and vineyard-lined biking routes to wildflower drenched hiking trails, we've put together our favorite Sonoma County adventures that pair perfectly with a picnic full of goodies from local purveyors and your favorite bottle of Olema wine.
Beach Day + Olema Rosé  
Photo Credit: @a_well_traveled_life
With over 60 miles of scenic coastline, the Sonoma Coast features endless sandy beaches, secluded coves and rugged cliffs. No matter what coastal location suits your adventure, nothing says beach picnic more than a refreshing glass of chilled Olema Rosé as you unwind to the scents of sea spray and soak up the sun. Our favorite SoCo beaches include Goat Rock Beach for an easy access shoreline, North Salmon Creek Beach for plenty of white sand to spread out and enjoy, and Gleason Beach to take in the dramatic rocky coast.  
Biking Excursion + Olema Pinot Noir
Photo Credit: @lightspeed_films
With its winding off the beaten path roads, family-owned farm stands, historic barns and world class vineyards, Sonoma County transports cyclists into a quaint countryside paradise. Olema's Pinot Noir is the perfect wine to post up and enjoy as you take in the views of the vineyards where the wine's exceptional fruit is grown. The West County Regional Trail is a flat, 14 mile paved trail running through the heart of the Russian River Valley. The perfect ride for those looking for a slow paced, meandering ride–to pair with your pinot make sure to stop at the Sebastopol Berry Farm for fresh berries from one of the oldest blueberry farms in California. For a more challenging ride, the Valley of the Moon route takes you through the tiny town of Glen Ellen and the backcountry roads of Sonoma Mountain (stock up on picnic goods at the Glen Ellen Village Market) .
Hiking Adventures + Olema Sauvignon Blanc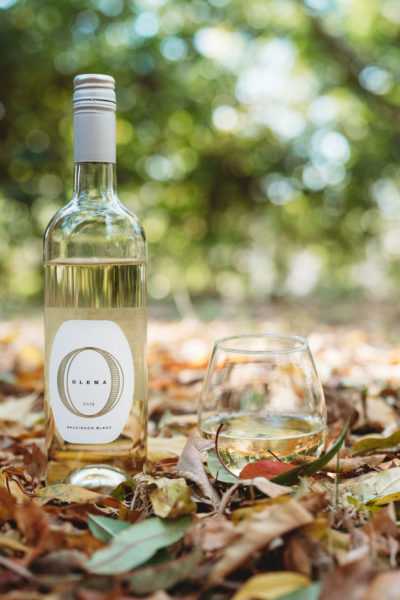 Home to 11 California State Parks, Sonoma County offers a hiking trail for every adventure. From mountains and valleys to coastlines and lakes, it's impossible to narrow down our favorite hiking trail as the possibilities are truly endless. When being one with nature, it's our belief that education and knowledge is the best way to understand this majestic land. The Sonoma Ecology Center offers free guided hikes while also teaching hikers how to restore and protect the land. For a hidden gem of an experience, the Quarry Hill Botanical Garden self-guided hike offers a glimpse into the world of flowering shrubs, exotic plants and serene ponds, all overlooking the vistas of Sonoma Valley. A perfect location to throw out a blanket, pour a class of Olema Sauvignon Blanc and just chill!
Do you have a favorite Sonoma County adventure? Tag us with #DrinkEatPlayOlema to let us know