Making Scents of Wine for Mother's Day

If you've ever been wine tasting, you know the cardinal rule—no perfume. It's a known fact that the scent will overwhelm the aromas of the wine, right? With the help of our friends at Napa Soap Company, we're putting this rule to rest with our Mother's Day wine and soap pairing gifts —proving that with a little scents and sensibility, wine and fragrance blend beautifully together.
These gift pairings provide an opportunity to explore the truth behind what happens when wine and natural fragrances co-mingle. Whether you're a dedicated wine lover, or a first time taster, these pairings offer a unique and non-intimidating way to discover the complex notes in a glass of wine –  how smelling a note of citrus fragrance will help to reveal the notes of orange and lemon in a wine's bouquet.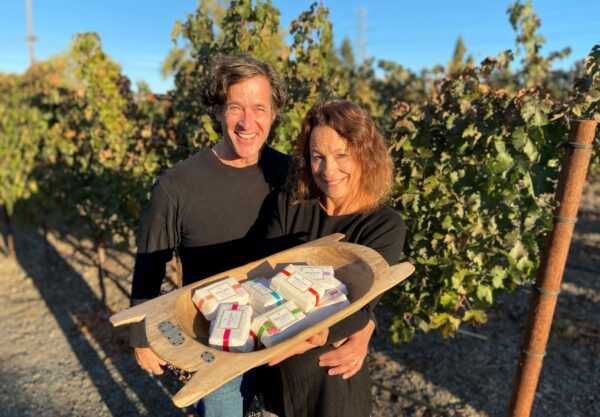 A local favorite, Napa Soap Company was founded by Sheila Rockwood. Having grown up in the Napa Valley, Sheila wanted to create a product that utilized ingredients made in the area. She also wanted to create a product that would truly work – one that others could enjoy and use, and consciously create a small business that she could manage in addition to raising her three young sons – all under the age of five.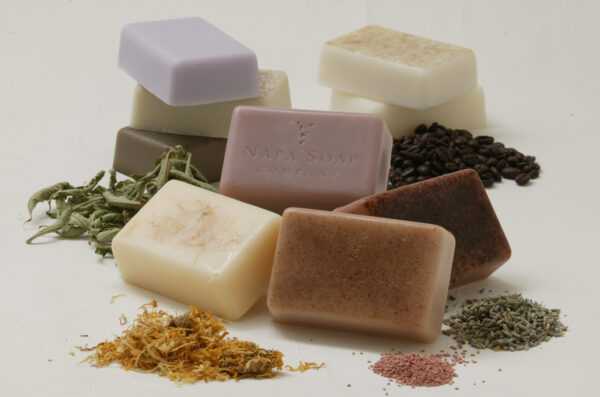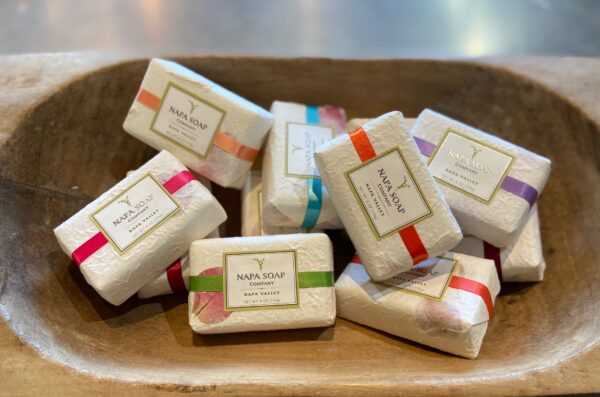 Combining her interest in the environment, aromatherapy and a prolific supply of lavender, Sheila discovered that soap offered a natural outlet for her talents. After researching the therapeutic benefits of a by-product of the local wine industry, cold-pressed grapeseed oil, Sheila decided to use this wonderful ingredient throughout her line. After nearly two years developing the right combination of essential oils and natural ingredients, Napa Soap Company was born. Napa Soap is hand made in very limited quantities-less than 50 bars at a time. Each bar is beautifully wrapped in custom-made sustainable paper produced from mulberry branches accented with flowers.
To create a special Mother's Day gift, we're exploring how the similarities between wine evolving in the glass and hints of fragrance in these bars reveal that wine and fragrance not only share a common language, but also similar olfactory experiences. With your taste buds tuned and your nose in gear, enjoy these Olema and  Amici Cellars wines each carefully selected to pair with Napa Soap's naturally enhanced bars that highlight a different aromatic note in the particular wine. 
We're offering free shipping on all gift orders (sales tax not included). Order by April 25th for guaranteed delivery by Mother's Day, Sunday, May 9th. Click here to view the full collection and order.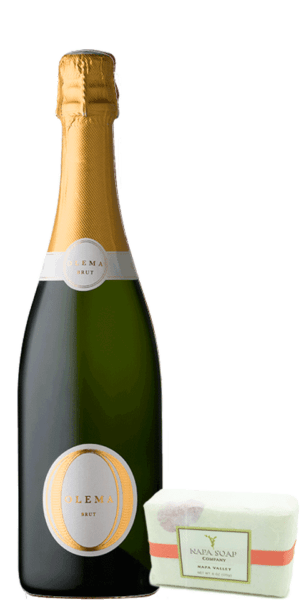 Olema Sparkling Toast Mother's Day Gift Set
Olema Sparkling Brut features flavors of apple, pear, honeysuckle, lemon and pastry dough through the nose and palate with a bright, clean finish. This smooth, creamy wine pairs beautifully with a zesty blended bar of moisturizing butter and oils with the refreshing scent of grapefruit and champagne.
Gift price: $42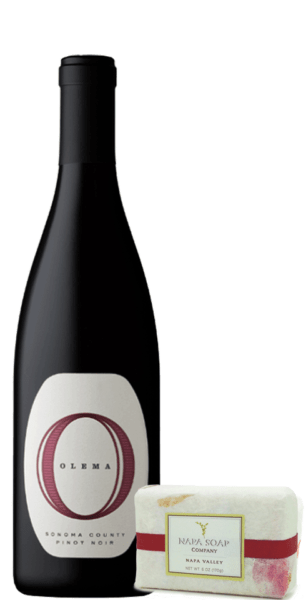 Olema Pinot Noir Harvest Mother's Day Gift Set
This true to its varietal wine features ripe cherry, raspberry and rose petal notes accompanied by garnet and bountiful spice characters through the nose. The fruit aromas carry into the velvety mouthfeel with hints of cinnamon and vanilla perfectly paired with a bar that is a sweet-tart blend of Red Wine, cranberry seed oil, grapeseed oil, hazelnut oil and olive oil, and notes of red currant and cranberry.
Gift price: $42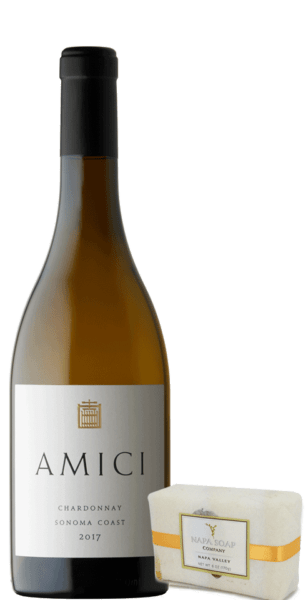 Amici Mandarin Chardonnay Mother's Day Gift Set
This classic Chardonnay has an aromatic complexity and fine balance of richness and delicate acidity. Enticing stone fruit, lemon zest and roasted grain aromas lead to a delicious stone fruit-driven palate and a long, mineral finish. Paired beautifully with a bar with a light crisp citrus scent and a blend of white wine, grapeseed oil, mango oil, kukui oil, and meadowfoam oil, creating complementary notes of orange and lemon.
Gift price: $48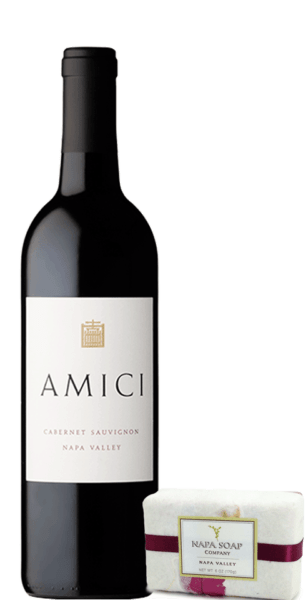 Amici Cabernet Soapignon Mother's Day Gift Set 
The estate's flagship wine, this Napa Valley cabernet is dense, rich and beautifully textured with powerful aromas of cocoa, raspberry and blackberry pie that are accented by hints of sage and crème de cassis. On the palate, flavors of black cherry, blackberry and dark chocolate carry the full-bodied palate through a long, mouthwatering finish laced with cedar box and black peppercorns. If Napa Valley was a bar of soap, this is it, a berry scented intoxicating blend of Napa Valley grapeseed oil, olive, coconut, palm and sweet almond oils, chocolatey cocoa butter and a healthy dose of Napa Valley red wine. Bright berry notes with a hint of earthiness.
Gift price: $65
We're offering free shipping on all gift orders (sales tax not included). Order by April 25th for guaranteed delivery by Mother's Day, Sunday, May 9th. Click here to view the full collection and order.