Celebrate Easter and Passover Brunch with Olema Wines
Looking for a little spring entertaining inspiration? Join Olema Winemaker Jesse Fox in the kitchen for his favorite spring brunch recipes paired with Olema wines.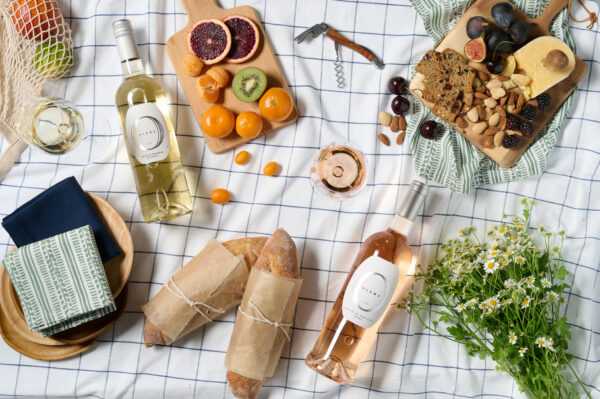 When your winemaker also happens to be a Le Cordon Bleu-trained chef and worked under Chef Thomas Keller at the French Laundry, you look to him for all things food + wine.
With the spring sipping season upon us, Olema Winemaker Jess Fox is sharing his favorite brunch recipes to enjoy with Olema's refreshing Rosé, bubbles, and Sauvignon Blanc.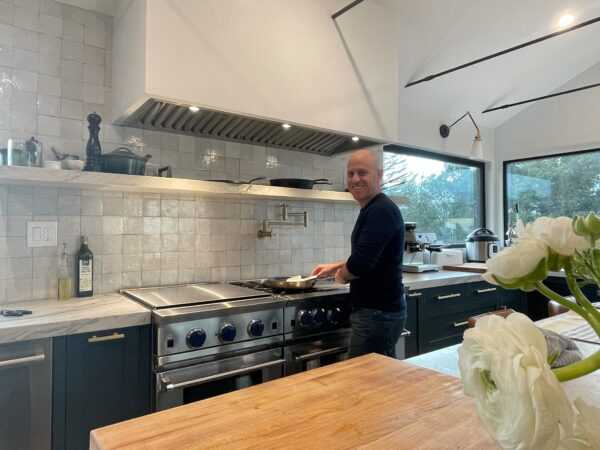 Olema Sparkling Rosé + Pâté
This wine has been so much fun to craft  and the spring season is perfect to pop open a bottle.  For the perfect pairing, any richer fresh foods will work well–smoked salmon, oysters or shrimp cocktail.  But for my family we love our pâté.  It probably started growing up eating chopped liver, a Passover staple. I make it a little more like pâté than my Uncle did, starting with sauteed chicken livers and onions, with lots of salt and pepper.  I deglaze the pan with red wine or port if I have some around. I then purée it with either melted chicken fat or butter.  After it is super smooth, I add in finely chopped parsley and hard boiled egg for the tradition. The Olema Sparkling Rosé's fresh acidity cuts right through the richness of the spread making every bite and sip as good as the first.
Olema Sauvignon Blanc  + egg salad with fresh bread
My mother used to make me egg salad sandwiches for lunch often and I fell in love. For a basic, yet totally decadent brunch, egg salad on toasted fresh bread, bagels or even Matzah at Passover can't be beat. I make my egg salad with a small amount of onion and cucumber chopped in a small dice with lots of fresh soft herbs, parsley, tarragon, cilantro, whatever you prefer–add it in. Finish with salt, pepper, a good amount of Mayo and touch of Dijon.  If I want to kick it up a notch, I add in a hint of spice, whether a favorite hot sauce or cayenne pepper, similar to what you like on a deviled egg. 
Our Sauvignon Blanc's bright citrus flavors balance the creaminess of the salad and complements the herbs.  
It also wouldn't be brunch without cheese. One of my favorite cheese pairings with sauvignon blanc is blue cheese–Point Reyes Creamery blue cheese, Bay Blue is top on my list these days, salty, briny, rich with a little bit of sharpness.
Olema Rosé + Eggs Benedict and Frittata
Eggs Benedict is my favorite brunch dish by far. The creamy hollandaise I prefer is with some spice adding either the traditional cayenne pepper or as one of our family's favorite restaurants does, chorizo. It's always great with grilled ham and a poached egg over fresh biscuits or an english muffin. I am a huge fan of Mark Bittman recipes, his hollandaise is the creamy recipe we all know and love when we think of this classic dish. 
If you want to make a wow-worthy dish, but don't have a lot of time, I love frittatas. A big secret of mine, it's a great place to use up leftovers. Throw leftover meats cut up in small pieces, (I have done beef, pork, chicken, sausage, bacon, seafood or all of the above), cooked or raw veggies and small diced potatoes into your favorite cast iron pan with oil first and then a little butter.  Scramble a bunch of eggs with cream or milk really well, then add, salt, pepper, some soft green herbs, chives, parsley, basil etc. and chunks of your favorite cheese. My wife loves goat cheese and it's actually one of my favorite pairings with this wine. Once the veggies, meat, etc. are warm and cooked through and most importantly no moisture is left in the pan, pour the egg mixture on top. Always sprinkle extra cheese on top to finish it off. I usually let it cook on the stove top until I see it start to bubble and then put it in the oven at 375F until cooked through and the cheese on top is melted.  Cooking time depends on the size of the pan.  Let it cool for 10 to 15 mins and garnish with a bit of the soft green herbs.