The Ultimate Sonoma County Getaway
Our Guide to the Ultimate Sonoma Getaway
From sleeping next to a Redwood forest at AutoCamp Russian River, to a private wine tour in West Wine Tour's refurbished VW Van, to a luxury picnic for two by CaliPicnics, we have curated an Ultimate Sonoma County Getaway that brings together the very best of wine country hospitality.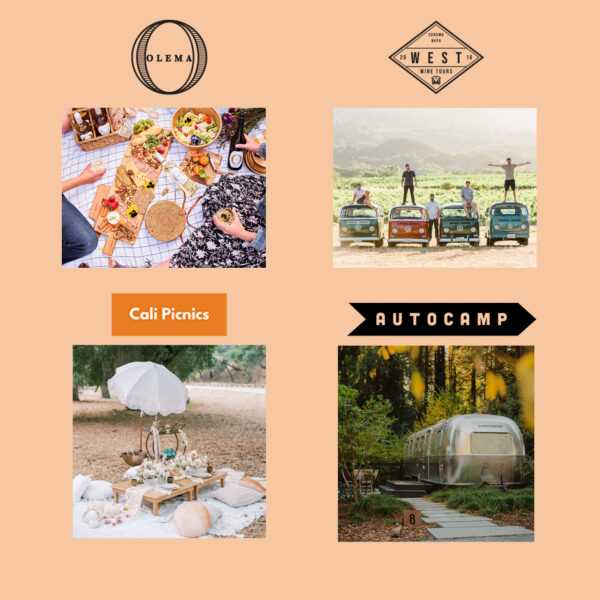 To offer some insider inspiration to anyone looking to plan an escape to Sonoma County, we're passing the mic to our favorite wine country event planner, the uber talented Danielle Gibson of Danielle Gibson events. Danielle is offering her insider secrets on how to experience her favorite Sonoma County town, Guerneville.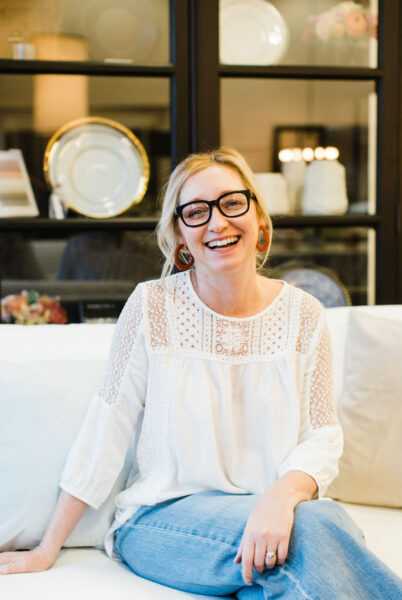 A little bit about Danielle…
I've lived in the Bay Area for 23 years and made Napa my home 11 years ago. I own Danielle Gibson Events, an event company that designs and produces corporate events, social celebrations and weddings in the Napa Valley, San Francisco Bay Area and beyond. (I also work with a number of wineries as a prop stylist, my pivot since Covid!) I'm continually scouting new locations, hotels, restaurants, wineries and activities to keep myself and my clients well-informed on the best California wine country has to offer. Between my two careers and general love of travel, I'm passionate about sharing my knowledge of the regions on blogs, Instagram and Pinterest. 
Guerneville is like no other town in Sonoma wine country. It's a laid back, funky river town of only 5,000 residents.
Favorite Things To Do in Guerneville
Where to Eat
Breakfast or Lunch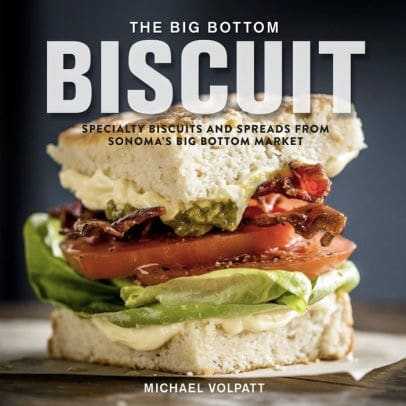 Big Bottom Market – Their biscuits are on the list of Oprah's favorite things. Enjoy breakfast, lunch and shopping in the market.
Lunch and Dinner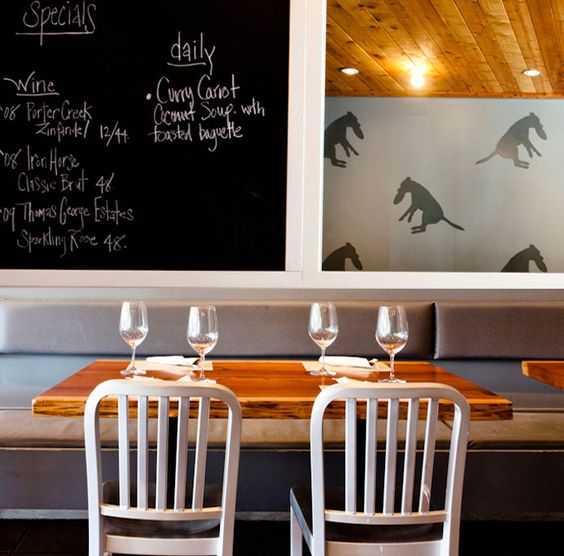 Boon Eat + Drink – Right on Main Street, grab a seat outside on the street to watch the sidewalk traffic. Flavorful and seasonal. The restaurant owner/chef Crista has a long history of restaurateur and chef experiences.
Dinner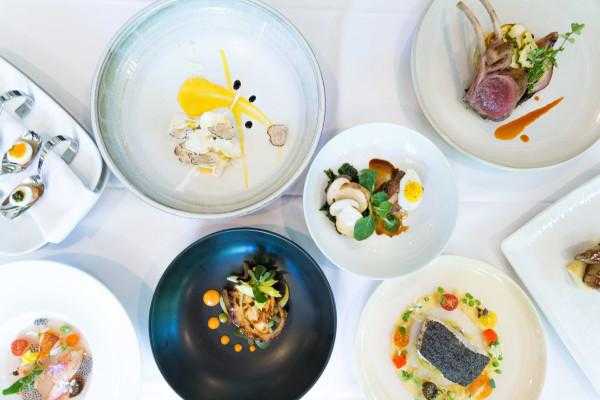 The Farmhouse Inn Restaurant – If you want to go above and beyond, try to get in for dinner at the One Michelin star awarded Farmhouse Inn Restaurant, you won't be disappointed.
Dessert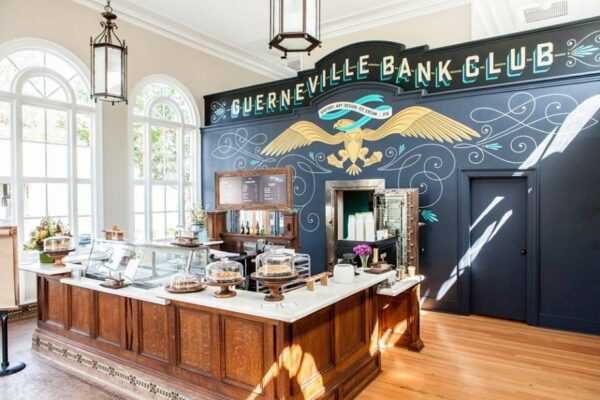 Chile Pies – Made by our business friend Alicia, the homemade pie flavors change weekly.  Try something out of the ordinary like their signature green chile apple pie.
Don't forget to add a pint of ice cream with your pie, (including vegan options) from their sister ice cream parlor also located in the  "Old Bank of Guerneville" called Nimble & Finn's.
Where to Drink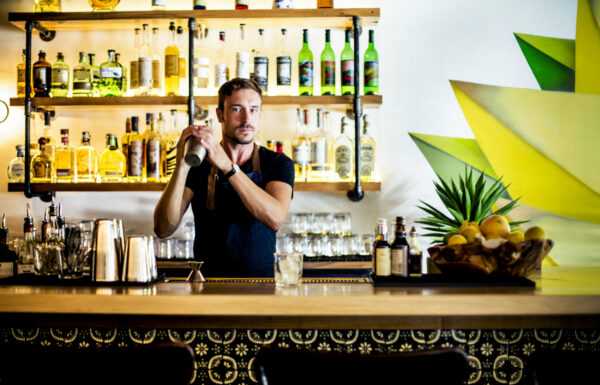 El Barrio also owned by Crista is just a few steps down from her restaurant Boon Eat + Drink. The perfect little place for a mezcal margarita and Mexican cuisine. The eclectic staff will make you feel right at home.
Where to Shop
Downtown Guerneville – for a step back in time, downtown Guerneville's Main Street is the perfect mix of nostalgia and friendly charm. The Guerneville 5 & 10 will take you down memory lane and is the perfect stop to stock up before heading out for a day at the Russian River.
What to Do
(when taking a break from wine and food)
After you've indulged on the endless wine country fare, there's no better way to unwind than at the river. Johnson's Beach is a locals' favorite with its expansive pebble beach surrounded by towering Redwoods.
The Ultimate Sonoma County Getaway Partners
AutoCamp offers overnight lodging and accommodations in modern Airstream suites and luxurious tents at locations in Cape Cod, Yosemite National Park, the Russian River Valley, and coming in Fall of 2021 to Joshua Tree National Park. AutoCamp brings high-end, boutique-style amenities, mid-century modern design, and welcoming hospitality to some of the world's most beautiful natural spaces.
West Wine Tours offers small group tours of scenic wine country in refurbished, classic VW buses built for comfortable travel and Instagram-worthy photo ops. Complimentary farm to table lunch and water included in the ride.
CaliPicnics brings to life the most delightful picnic dreams with The Luxury Picnic Table Delivery. From sand beaches to floral fields, from gentle hill-slopes to backyards, CaliPicnics lux-styled picnic will reveal the beauty of California to visitors and locals alike. 
The vision behind every Olema wine is to capture one vibrant place inside a delicious bottle, all while working to show the world that outstanding wines can come at an everyday-drinking price.