How to Select the Perfect Wedding Wines
LA Event Planner Anne Wilner Shares Her Tips for Selecting Crowd Pleasing Wines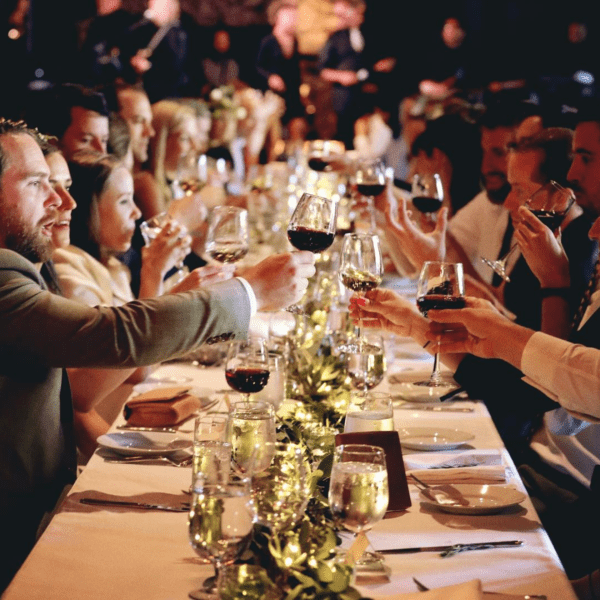 (photo credit courtesy of Miranda Morgan @mirandaleemorgan)
It's HERE…Breakout the dance shoes, cue the band…Wedding season is upon us! Whether you are the happily engaged couple or a budget conscious FOB, selecting the perfect lineup of wines for your special day can be a confusing wedding to-do box to check.
To save you the headache and ensure your guests' glasses are full for every toast, all-star Los Angeles Event Planner Anne Wilner of Anne Wilner Events gives the inside scoop on selecting the perfect wedding wines.
From a sparkling Crémant de Loire to a stellar Sonoma County Cabernet Sauvignon, Olema's lineup of high quality, affordable wines are the perfect fit for all wedding related occasions.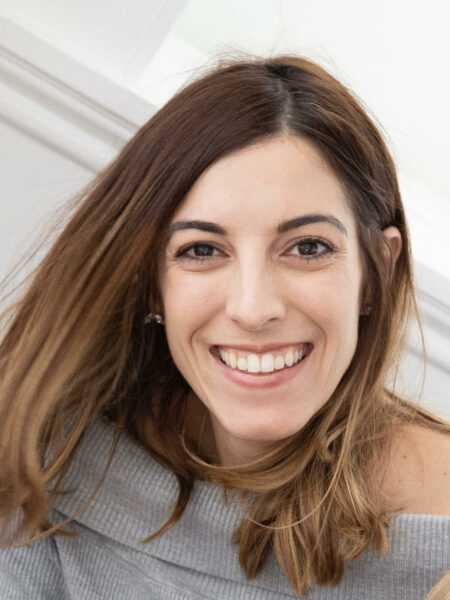 (photo credit courtesy of Miranda Morgan @mirandaleemorgan)
Anne Wilner has more than 15 years' experience in event production and management, hospitality and catering. From the moment she saw "Franck Eggelhoffer" in Father of the Bride at the age of seven, she decided she was going to be an event planner and never looked back.
Prior to starting Anne Wilner Events, Anne directed the sales and marketing efforts for DTLA-based hospitality group, CITRUS. She produced more than 500 events for high profile clients including SpaceX, LinkedIn, Disney, Nike, and Google at Perch LA and Mrs. Fish.
She also served as Catering Sales Manager at the famed 5-Star Beverly Hills Hotel, where she created more than 700 events, including A-List celebrities' weddings, baby showers, and other social events. It was at the BHH where she worked on an event with designer, Kevin Lee, the actual inspiration behind the character "Franck"…KISMET!
Her highly personal and creative approach enables her to turn clients' dreamlike ideas into realities while staying on budget. With her commitment to detail and search for hidden expectations, Anne is known to under promise and over deliver leaving her clients beyond thrilled with the outcome.
Anne specializes in Northern, Southern and Central California weddings. She lives in Los Angeles with her husband, Jess, daughter, June, and son, Henry.
How do you help your clients select specific wines? Are there varietals you always recommend? 
I start by understanding their beverage needs as a whole. Will it be a full bar or just wine and beer? Will the dinner be plated and if so, will you be pairing each course with a complementary wine? If it's a full bar, I will typically suggest that the couple picks one white, one red and one bubbly to pour tableside. If it's just wine and beer, I recommend pouring a few more interesting wines at the bar but sticking to one white and one red tableside. This allows your servers to quickly offer a choice without having to go back to the bar to pull each guest's specific choice. In terms of varietals, I suggest medium bodied wines, nothing too light, nothing too heavy so that it complements both a meat or a fish entree. For whites, I learn towards Pinot Grigios, Sauvignon Blancs and Chardonnays as they are crowd pleasers. For reds, I love blends, light bodied Pinot Noir or a classic Cabernet Sauvignon.
Are bubbles always a must? 
Is the sky blue? Absolutely. Bubbles are like the steak of wines. You don't typically drink it everyday but rather save it to toast a special occasion. Your guests will expect it and thank you for it!
How do you know how much wine to purchase/serve? 
If you're having a full bar and just pouring wine at dinner and making it available at the bar, I suggest 1/2 bottle of wine per person. If you're just having wine and beer, I recommend one bottle per person. It may seem like a lot but the typical wedding is 5-6 hours and if you're having one glass of wine per hour, there goes your bottle. Guests also tend to lose their drink when they set it down to chat or they may decide to switch to something new halfway through their drink. Guests don't mean to be wasteful but this just naturally happens and should be planned for. You don't want to be remembered as the wedding where they ran out of booze.
How to get the most bang for your buck when it comes to buying wine for an event?
Sticking to fewer wine choices will cut down on leftover bottles of less popular varietals. I suggest tasting the wines and selecting the most easy drinking wines that will please the most guests. Side note: If your mother in law is paying for the wedding, make sure to also order a few bottles of her favorites. Surprise and delight!
Are you seeing any wedding wine trends right now? 
With the rise of popularity of wine, guests are more educated and eager to try more interesting wines  from all over the world. There are also so many amazing affordable wines that couples are gravitating to that are both budget friendly and over deliver on taste. And feel free to laugh…but Merlot is making a serious comeback and I am here for it!