Holiday Gathering and Gifting
Share the Bounty of the Season with Aplat and Olema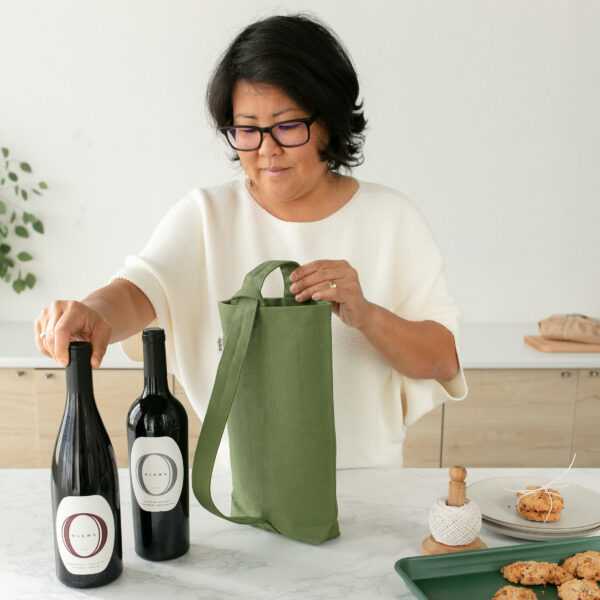 With our grape harvest coming to an end, we're looking forward to the upcoming holiday season with family and friends. As we look for creative ways to appreciate the hosts at our holiday gatherings, we sat down with Shujan Bertrand, founder of San Francisco-based Aplat, to learn more about the inspiration behind the sustainable brand's collection of sleek wine, food and garden carriers, and how the "social tote" has become the favorite go-to gift that keeps giving.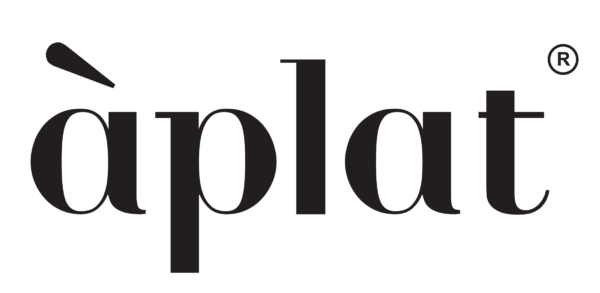 Aplat is as much about family, a blend of your Korean-American heritage and your husband's French lineage, as it is about sustainability. How have your upbringings and traditions informed the designs?
I definitely get my entrepreneurial spirit from my parents. They emigrated from Korea to the United States with advanced degrees in medicine and mechanical engineering. With two small toddlers they started over again in Los Angeles. I was born several years later when they started a dry cleaners in Manhattan Beach, CA that led to three drycleaners and three Japanese restaurants. I grew up working in the restaurant kitchens and in the dry cleaners tinkering on the sewing machine while folding and caring for garment. Those early experiences and influences are incorporated in the design element of origami in Aplat totes.
Sustainability is in the DNA of my husband's family. For generations they have lived a farm-to-table ethos before it was a more commonplace term. The family home in Nice has a backyard garden facing the Mediterranean. Here they grow vegetables, fruits and also grapes to make wine. Reconnecting with their deep French origins, they also have a renovated farmhouse in Dijon where my husband's father and grandfather were bakers in the village. What strikes me most about our times with them in France is the presence of cooking together, sharing food, and the everyday joie de vivre with family. We try so much to continue to build that with our community here in San Francisco. We have friends that we are close with and have created a tradition of cooking together with multiple families. Our children cook with and learn from other parents, and that's become a very important ritual.
We heard that you recently won an International Design Excellence Gold Award for your origami mask and your commitment to solving the need for PPE at the height of the pandemic. Congratulations! What inspired you to answer the call for help and how did you manage to juggle production?
When the COVID-19 crisis and the shelter-in-place order in San Francisco began on March 17, 2020, sales came to a halt for my small business and many others in America. Although I was concerned for the survival of Aplat, the greater urgency was to stop the spread of the coronavirus. With the severe shortage of PPE masks for healthcare workers, I knew this was a problem I could help solve quickly with local manufacturing. It became a mission to help our community one design at a time.
After prototyping over 25 different cotton mask variations, I refined the design based on the most efficient to mass produce and easiest for others to sew at home. Since it was lock down and all the factories in the city were closed, my husband, children and I were able to hand make 50 masks a day, but we were receiving about 1,000 requests from hospitals and medical frontline workers. I suddenly found myself as an essential worker, alongside my family and three of my factories who agreed to open and help with production. Within a month, we made 15,000 masks. By year-end it was 50,000, with 35,000 of those masks donated to hospitals and healthcare workers.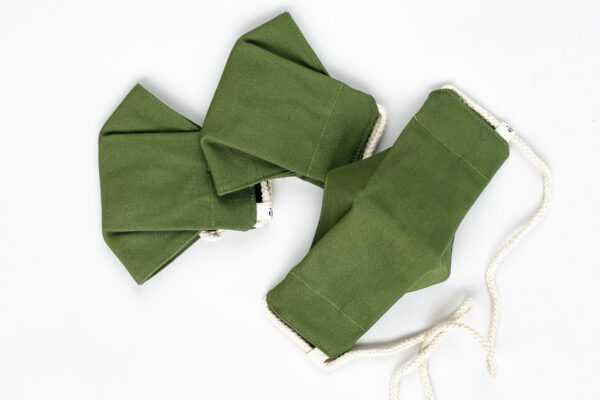 The mask pattern was immediately made open source, available for free online and has since been downloaded over seven million times from around the world. From a design perspective, the mask is simple, modern, and flattering on everyone. Partly inspired by Issey Miyake's one-size-fits-all formula, the mask's principles of origami design fit over your face beautifully and safely. Following the tenets of all Aplat products, the masks are handmade in San Francisco with ethically-sourced materials that are both zero-waste and sustainable. Our masks are free of toxic-harsh materials, (plastic-free, elastic-free and metal-free) making them extra durable for hot wash & dry cycles. In addition to their green design, they are 100% biodegradable and compostable.
We love your commitment to sustainability and the story of the "social tote." How bringing a gift of wine beautifully wrapped in an Aplat tote, with the tote then being passed on to the next host, and so on, is becoming a trend. With more of us aspiring to a zero waste lifestyle, how do you see this concept of giving evolving for Aplat and for future generations?
I started my business with our first product, the bouquet bag, and a five-year product roadmap. I had a Utopian idea that someday plastic wouldn't be present in our lives. I envisioned Aplat as the ultimate, elevated design experience when sharing flowers, food, wine. Wrapped in cloth is kind of an old way of doing things, relearning what our ancestors did before plastic.
When I first met my husband, he wanted to take me to France, to see "old Nice" and drink from his family's wine cellar. He said, "I'm taking you home." His parents' home is humble and was built by their own hands, they built it from the ground up and dug their own wine cellar in the basement. When entering the homemade cellar, you descend down dirt stairs to densely packed walls with beautiful handwritten chalk notes identifying each wine's origin. Each person in the family has their wine section, and my husband's row includes wines that he's collected, starting when he was 15. The Bertrand family heirlooms are wine bottles, and they have stories to tell about each bottle. Conversations revolve around what wine we should drink next, you can't imagine how many hours are spent talking about the bottles, the memories!
The Aplat Wine collection is very important to complete the experience. Initially when designing the wine totes here I used California bottles. But When I brought prototypes back to France, I realized that the Bordeaux bottles didn't fit. I couldn't believe it! The Bordeaux bottles are more broad, so I had to increase the tote by one inch and now our wine totes fit bottles from all over the world.
As I look to what's next for Aplat, I'm very much focused on outdoor gatherings, picnics, table to farm and farm to table dining. Inspired by an agrarian lifestyle and finding partners and leaders in biodynamic farming to help develop and bring Aplat a new "foraging and farming collection" of products to our portfolio.