A Tale of Two Rosés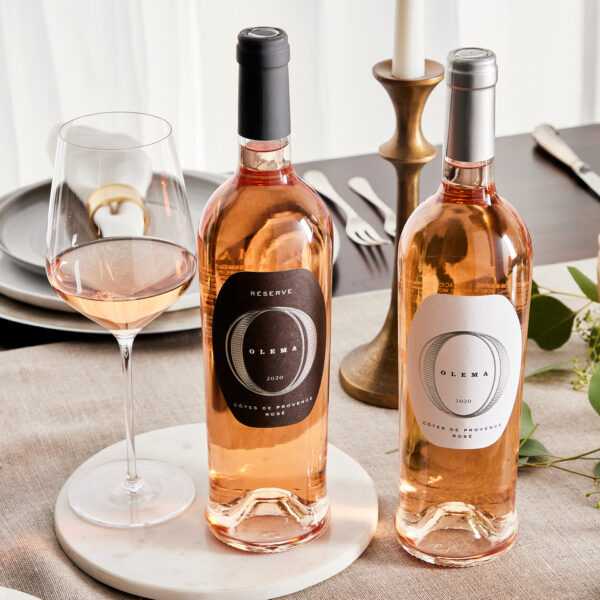 We're firm believers that every season is rosé season. From goat cheese and arugula salad in the spring to grilled salmon in the summer, and from fried chicken in the fall to festive apps during the holidays, there's always an occasion to uncork a bottle of crisp, fruit-driven and perfectly balanced rosé. 
To make the most classic style of rosé, we went straight to the source: France's Côtes de Provence region. Today, we have two unique representations of the dazzling pale pink wine. our Olema Rosé and Rosé Reserve. The wines are composed of the same provençal blend of varieties, but made in slightly different styles to showcase two representations of rosé. The Olema Rosé features fresh strawberry and watermelon rind aromas that lead into flavors of white peach, Meyer lemon and hints of jasmine on the palate. The Rosé Reserve is a slightly richer style, with more weight on the palate and flavors driven by juicy ripe peach, ripe strawberry and hints of honeysuckle.
Which Rosé is the Rosé for You?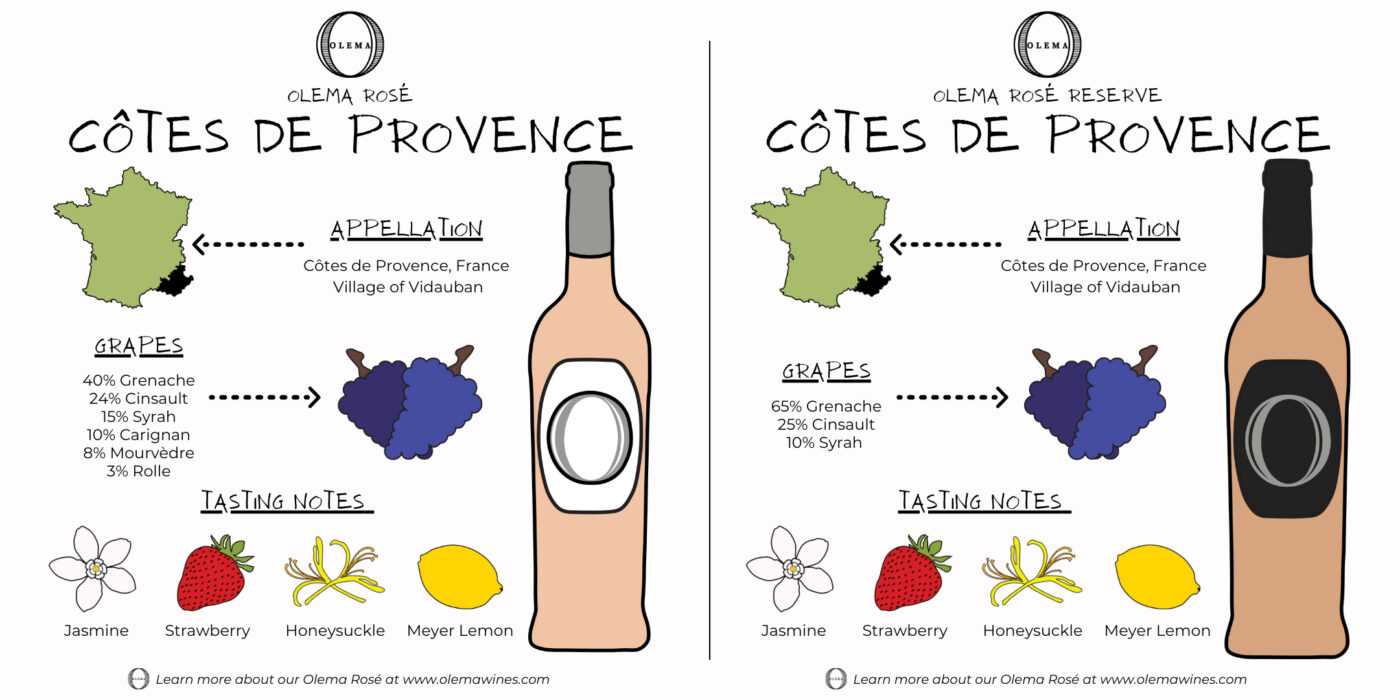 We sat down with our winemaking team for the rosé lowdown, and here's what they had to say:
"The Olema Rosé Reserve has more complexity and richness across the palate."
– Winemaker Tony Biagi

"Both wines have similar aroma and flavor profiles, but the Rosé Reserve shows more intensity."
– Assistant Winemaker Dante West

…but we're not about to make you choose between two good things. Use code ROSEALLDAY to receive $10 flat-rate shipping on any 12+ bottles. Mix and match the Olema Rosé and Olema Rosé Reserve, or add in any other favorite wines on our online wine store to build a mixed case.

How to Serve Rosé?

We recommend chilling your Olema Rosés to a little cooler than celler temperature. Pop into your refrigerator an hour or two before serving, or use the wet paper towel trick (wrap your wine bottle in a wet paper towel and stick it in your freezer for 15 minutes).
Tags: wine cocktails, sauvignon blanc, olema wine.