Best Wines for Spring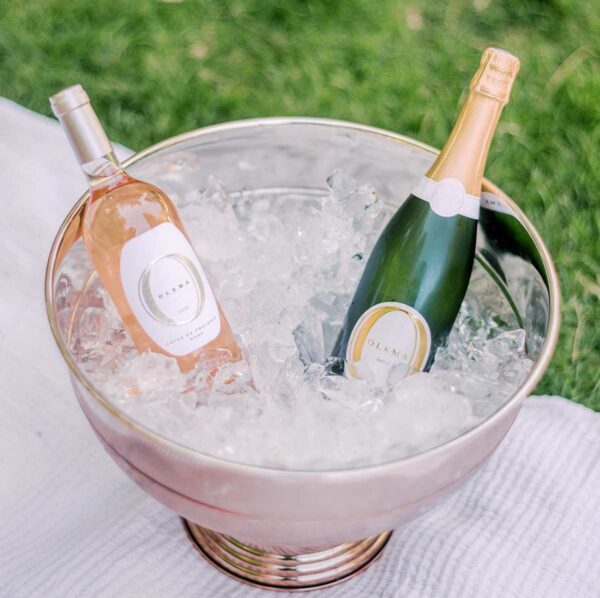 Spring has sprung!
We're celebrating warm weather and cold glasses of wine with our favorite spring sips.
 Best Wines for Spring
With lively bubbles and great acidity, sparkling wines is the perfect wine for springtime. What to pair with sparkling wines? We love this crémant with a triple-crème cheese, salty snacks, or chilled on its own as a late-afternoon sipper.
If there was such a thing as the birthplace of spring, it would be France's Côtes de Provence region. In the spring and summer, lavender flourishes across the landscape as the buds in the vineyard burst. And with every sip of the Olema Côtes de Provence Rosé, you can practically hear Vivaldi's "Spring." Think fresh strawberry, watermelon and citrus notes that go on and on with every sip.
Fact: Sauvignon Blanc and Spring are simply made for each other. The ultimate white wine for warm weather, Sauvignon Blanc has enough zip to be absolutely delicious chilled down, while also complex enough to please the white wine fanatics in your life. Best sauvignon blanc pairings? In our humble opinions: go with a goat's cheese and arugula salad, stone fruits, or spring pea and ricotta pasta dishes.
Densely layered with bright fruit flavors, Pinot Noir – particularly slightly chilled – makes for an amazing spring wine. Pinot Noir pairs well with everything from barbecue chicken or shrimp all the way to heartier dishes and even dessert. Searching for the ultimate red wine for spring? Look no further.
Serving Tips
Not too hot; not too cold – while spring soirees are the perfect time to break out the ice bucket and chill down your wines, avoid chilling your wines down to ice-cold levels, as temperatures below 45 degrees starts to mute the wines' flavor profile. Chill in the refrigerator for 1-2 hours or store in a wine fridge between 45-50 degrees.
The quick-chill method – short on time? Wet a cloth or paper towel and wrap it around your wine bottle, then pop it into the freezer for 10 minutes. Voila!
Ice bucket hacks – always add water to your ice bucket! This creates a cold enough environment to chill your wine, but avoids the main challenge with ice buckets: too much ice and not enough space for the wine. Tip: put your wine bottles in first, then add ice, then top with water.
Tags: wine cocktails, sauvignon blanc, olema wine.