Holiday Potluck Pairings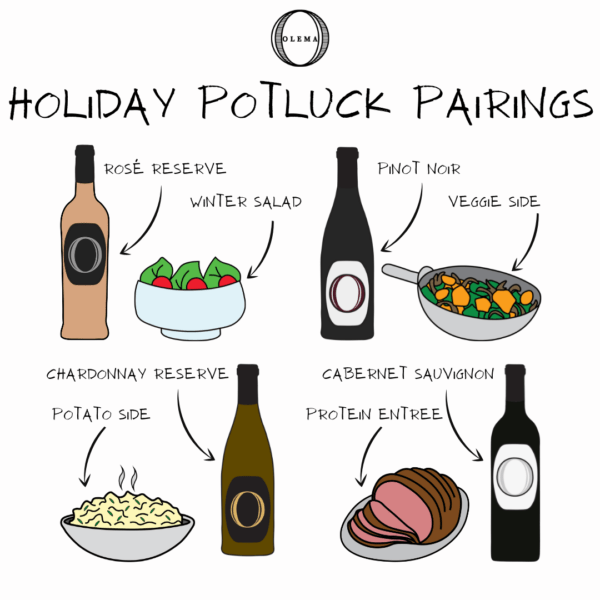 In honor of the festive weeks ahead, we've put together our ultimate guide to potluck pairings – the perfect lineup for your friendsgiving or family gathering this season.

Salads & Apps: Olema Reserve Rosé
The Olema Rosé Reserve is explosive and dramatic – the perfect match for family get-togethers and best way to kick off a celebration. Its lively notes wild strawberry, crabapple, and violet on the palate, plus its vibrant acidity, make it a great pairing with leafy salads and zesty vinaigrettes or a heaping charcuterie board.

Starchy Sides: Olema Reserve Chardonnay
Yellow peach, baked apple galette, roasted grains, lemon oil and brown spice… it sounds like a holiday dish in itself, but it's the flavor profile of our Olema Chardonnay Reserve, one of our absolute favorites during the holiday season. The wine's richness depth makes it a gorgeous complement to the whole range of potato dishes, from gratin to frites and mashed or sweet.

All the Veggies: Olema Pinot Noir
Depth and balance: the key words to a beautiful wine, and the secret to a harmonious pairing. With black raspberry and strawberry notes leading into the silky-smooth finish, the Olema Pinot is delicious on its own— but when matched with the classic holiday side dishes, it's a match made in heaven. Our particular favorite? Roasted beets.

The Main Event: Olema Cabernet Sauvignon
Cabernet Sauvignon is the iconic entree pairing, and for good reason: the wine's bold tannins and dark-fruit flavors cut through the fattiness of a slice of filet mignon, a prime rib, or a piece of slow-cooked tenderloin. As a bonus: this wine happens to pair beautifully with ultra-dark chocolate. Bon appetit.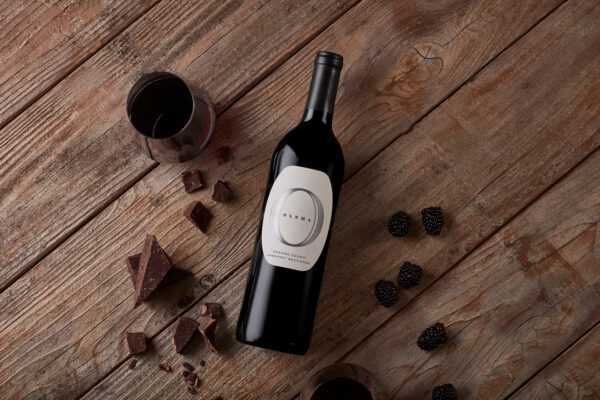 Still Looking for the Perfect Gift? Shop Olema Gift Cards for the Perfect Last-Minute Gift for Your Wine-Loving Friends!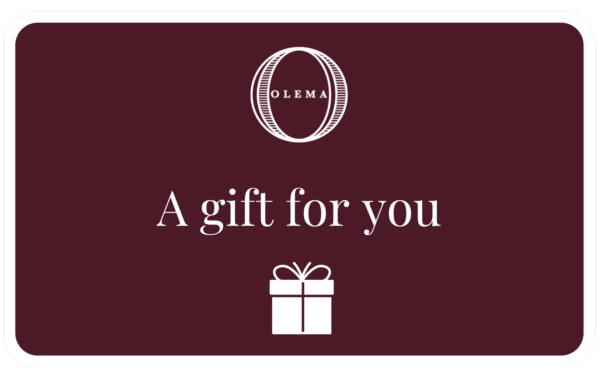 Tags: wine country.