Negroni Sbagliato (with Olema in it)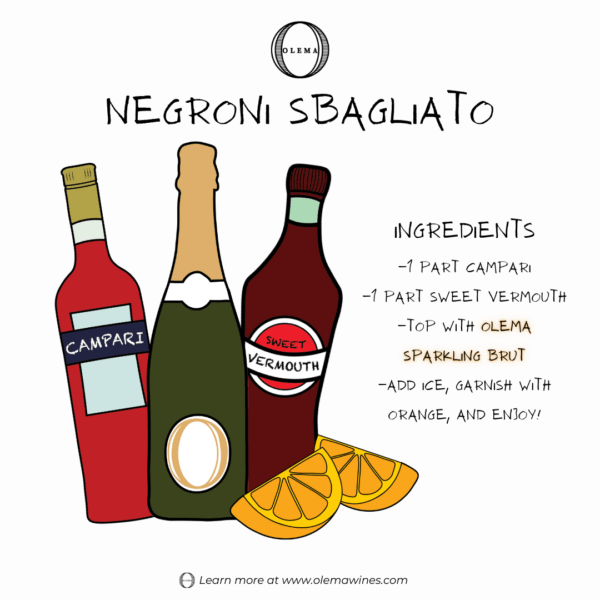 Negroni Sbagliato… this classic Italian cocktail has taken over social media— and we've put our own Olema spin on it with a splash of Olema Sparkling Brut in place of Prosecco! So channel your inner Emma D'Arcy and pour yourself a glass! *Stunning.*
Ingredients & Directions:
In a wine glass or cocktail shaker, add 1 part campari, 1 part sweet vermouth, and 1 part Olema Sparkling Brut. Add ice, garnish with an orange slide, and enjoy!

Shop this Sip:
Use code NEGRONI to receive shipping included!
A deliciously crisp sparkling wine made in the traditional style. Dry with vibrant acidity and a round mouthfeel, the Olema Sparkling Brut features flavors of apple, pear, honeysuckle and pastry dough through the nose and palate with a bright, clean finish

Tags: wine cocktails, sauvignon blanc, olema wine.