How do Wine Clubs Work?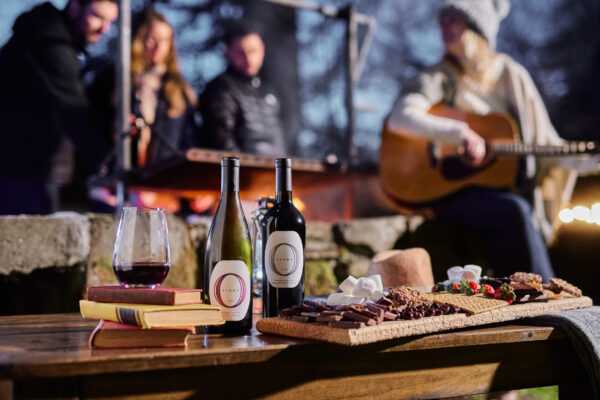 In this first post in our Olema FAQs series, we're tackling one of our most frequently asked questions: how do wine clubs work? 
The beautiful thing about wine clubs is their variety. Even within the Olema wine club lineup, we have a range of options to suit your preference on wines, delivery frequency, and quantities. 
Which club is right for you?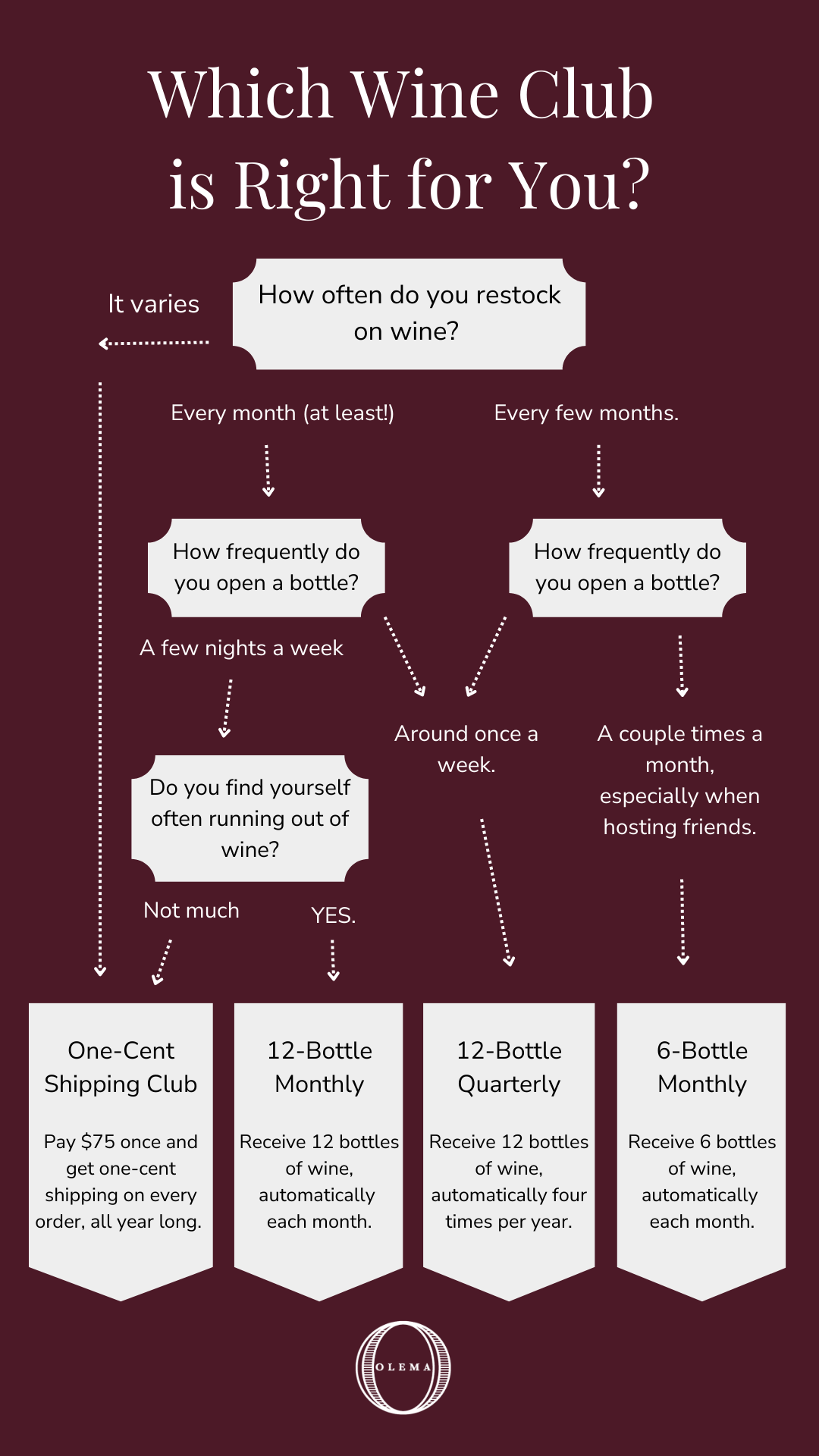 Subscription Clubs 
Subscription clubs are for those who want to receive Olema wines in regular increments throughout the year. How often? That's up to you! We have both quarterly and monthly club options, so you can receive wine four times a year OR once a month. 
For both monthly and quarterly subscription clubs, we have both 6- and 12-bottle options, and with every shipment, you have the option to skip. Cancel anytime – no commitment required and no questions asked! Six-bottle shipments average $120 each + $5 flat-rate shipping; 12-bottle shipments average $240 + $10 flat-rate shipping. Learn more and sign up on our website here.
One-Cent Shipping Club
One of the hardest parts of the wine-ordering experience is shipping. Wine shipping gets expensive very quickly due to the weight of the package and the distance it needs to travel. So we sat down and came up with a plan: what if you could pay a single flat rate once and get free shipping all year long? Enter the One-Cent Shipping Club: you pay $75 once, and on all future orders for an entire year, you'll receive an automated shipping discount so you only pay a penny in shipping per order. If you're an Olema fan who wants to choose your own wines on your own time, the One-Cent Shipping Club is the perfect fit for you.  
One-Cent Shipping Club – Join Today!
Tags: olema wine, wine club.