Your Wine + Rom Com Pairing Guide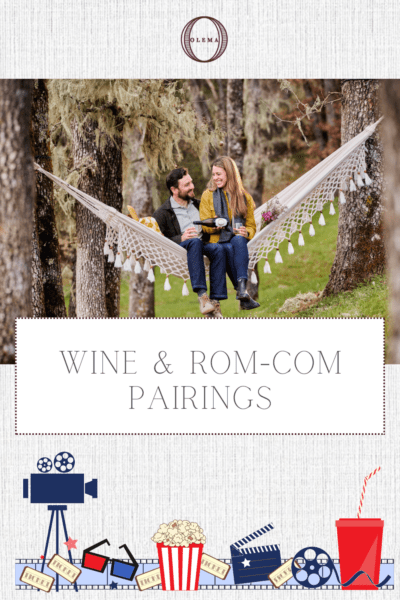 We've gathered up our list of favorite iconic rom-coms and femme fatale performances— and found the perfect Olema wine pairing for each. So pull up your favorite streaming site and pour yourself a glass! 
---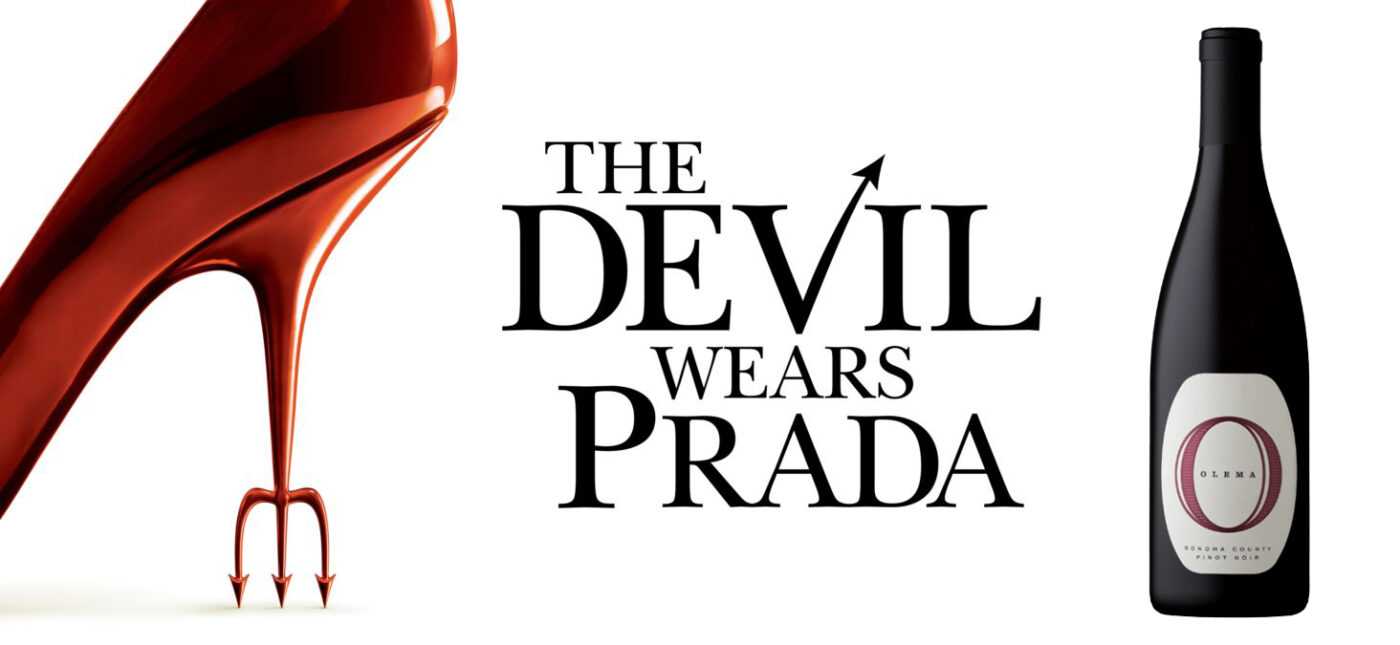 "Please, bore someone else with your questions."

–
The Devil Wears Prada
+ Pinot Noir
Complex. Chic. High-fashion: all ways to describe the iconic supervillain Miranda Priestly… and the Olema Pinot Noir. Plus, we can all agree that Pinot Noir has to be what's in Miranda's glass at the end of a long day: the light-bodied and ultra-layered grape variety is easily the Prada of the wine world.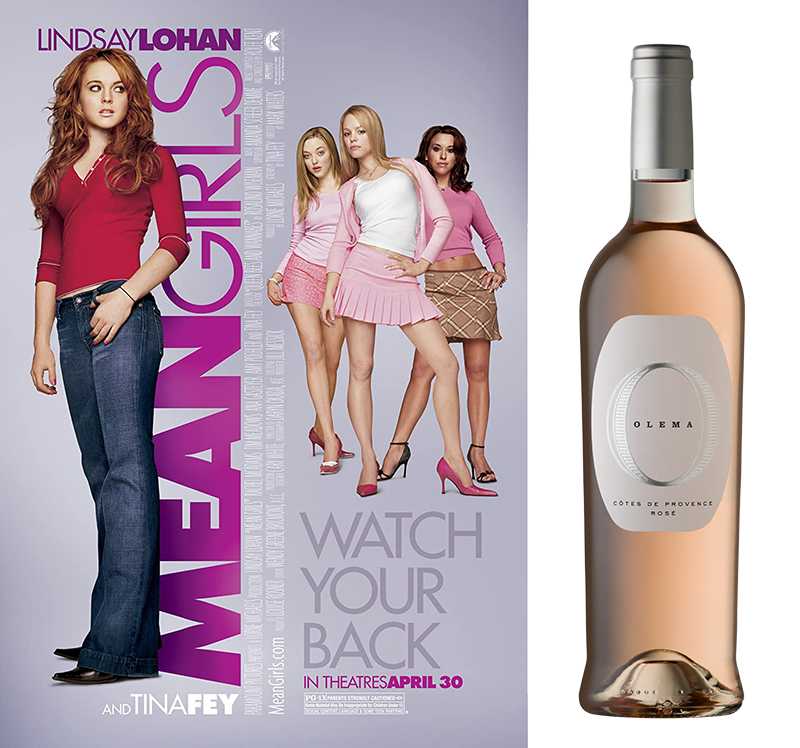 "On Wednesdays we wear pink."
– Mean Girls + Rosé 
Get in, losers – we're drinking rosé. On the outside, it may look simple: an appealing glass of pale pink wine; a perfectly put-together early-2000s outfit and plastic tiara.  But beneath the surface, the Plastics are a lot more complex, like a thoughtfully crafted Olema Côte de Provence Rosé, with just the right balance of vibrancy and fruit-forwardness. 

"I'll have what she's having."

When Harry Met Sally +
Cabernet Sauvignon
The King of Grapes (Cabernet Sauvignon) is the perfect match for the Queens of Rom Coms: Nora Ephron and Meg Ryan (with honorable mention to Carrie Fisher in her iconic best friend role). Bold and powerful, yet not without suave sultriness and effortless grace. 

"Frost yourself."
– How to Lose a Guy in 10 Days

+
Crémant de Loire Sparkling Brut
Manipulative mind-games aside, a glass of bubbly is the perfect match for those days when you just want to throw on a yellow floor-length evening gown and belt out "You're So Vain." Effervescent and as dazzling as a gazillion-karat diamond necklace, the Olema Sparkling Brut makes every day a celebration – even those 10 days when you're trying to further your career while intentionally sabotoging a relationship. 

"As if!" – Chardonnay +
Clueless 
Chardonnay is the Cher Horowitz of white wines: approachable and fruit-forward with just the right amount of zippy acidity— something you can't help but love (even if their reputations do get scrutinized on occasion). 
---
Image source: IMDB

Tags: olema wine, unconventional pairings.