Cranberry Wine Spritz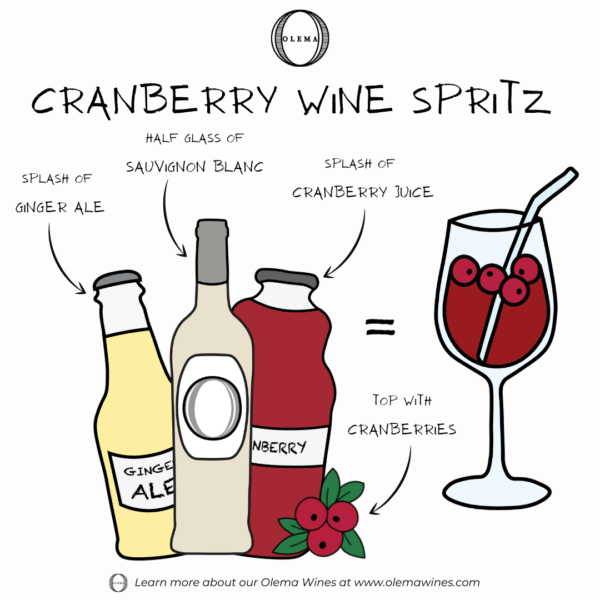 Looking for the ultimate wine cocktail? Look no further: this Cranberry Wine Spritz is our go-to way to elevate this classic drink. The secret is to start with a delicious white wine that doesn't break the bank. The more refreshing acidity, the better.  
Ingredients & Directions:

In a wine glass or cocktail shaker, pour a half-glass (3oz) white wine – we recommend the Olema Sauvignon Blanc – along with a splash of ginger ale and a splash of cranberry juice over ice. Stir or shake, and add fresh or frozen cranberries. Cheers!

Tags: wine cocktails, sauvignon blanc, olema wine.