---
Côtes de Provence
A Coastal Appellation in Southeast France, the Côtes de Provence is a sunny region with hot, dry summers and a climate moderated by the Mediterranean. Further inland and at higher elevation, the nights are a bit cooler. Rainfall is heavy in spring and fall, and the Mistrals, or dry winds from the alps, bring cool relief in the summer, dry the grapes and protect from pests and disease.
Provence is home to two main types of geological structures, one limestone and the other crystalline. The hills and ranges along the northern and western boundaries of the region are made up primarily of limestone and clay, while the eastern parts of the region contain crystalline ranges. Typical soil in the region drain well and are susceptible to erosion.
Wine Profile
Provence Rosés, which make up 80% of production for the region, are known for distinctly rich aromatics, a characteristic true in Provence whites and reds as well.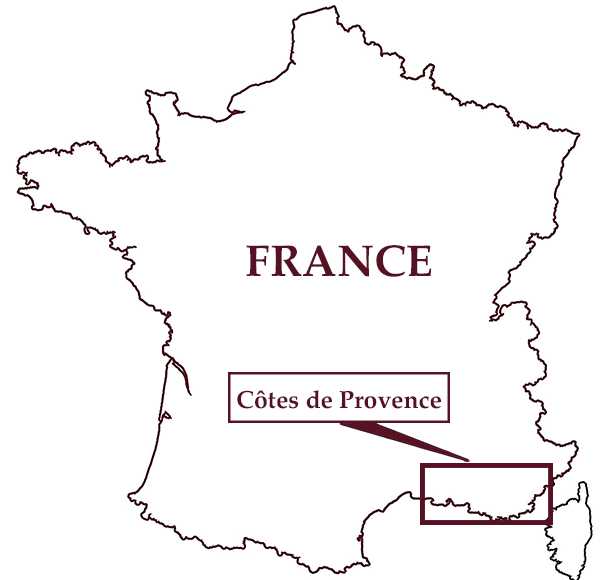 ---
Wines Rooted In
Côtes de Provence
---