---
Russian River Valley
Nestled in the heart of Sonoma County, the Russian River Valley is both named for, and defined by, the second largest river in the Greater San Francisco Bay Area, which runs through its northern edge. The AVA is one of California's coolest, largely due to the Sonoma fog flooding through the Petaluma Gap. Going north through the Russian River Valley, the hills increase in height and density, causing fewer coastal breezes and less morning fog. West-facing sites experience more sun exposure and warm afternoon sun.
Soils are typically deep, moderately well drained soils of loose, crumbly sandstone. The soil is a mix of greywacke sandstone, limestone, volcanic rock, shale, and metamorphic rocks. There are also several unique alluvial fans of soil along the river itself.
Wine Profile
The cool, foggy growing season promotes a slow ripening process that creates complex and balanced wines.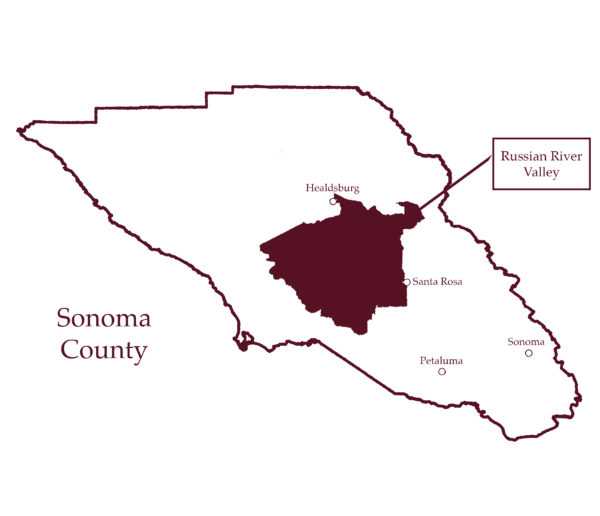 ---
Wines Rooted In
Russian River Valley
---