Cranberry Wine Spritz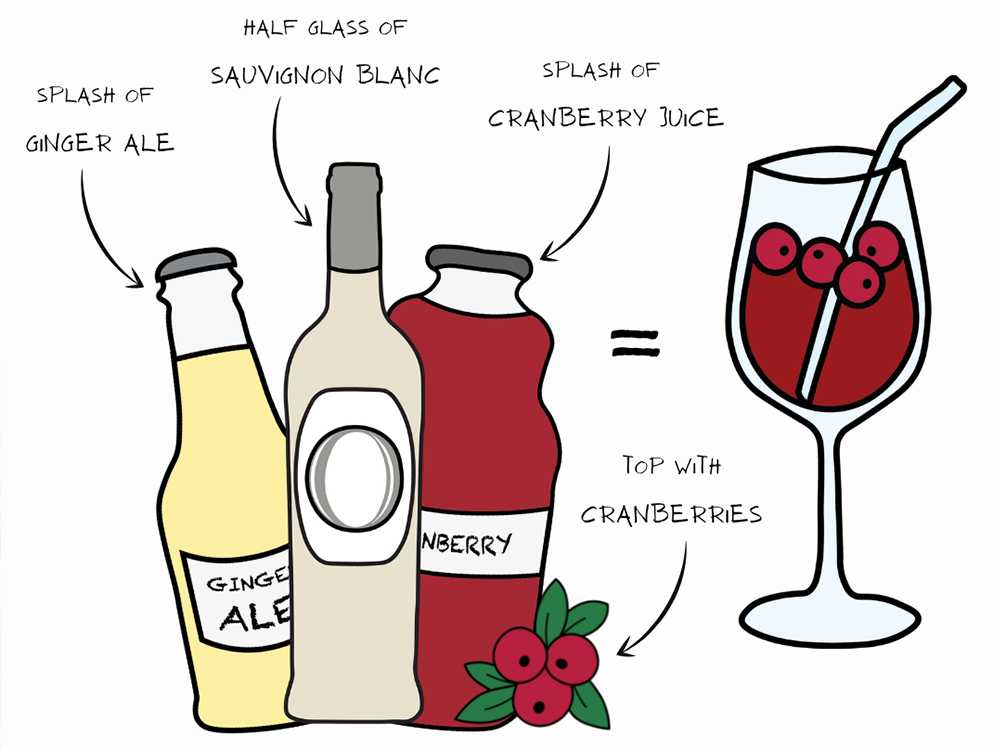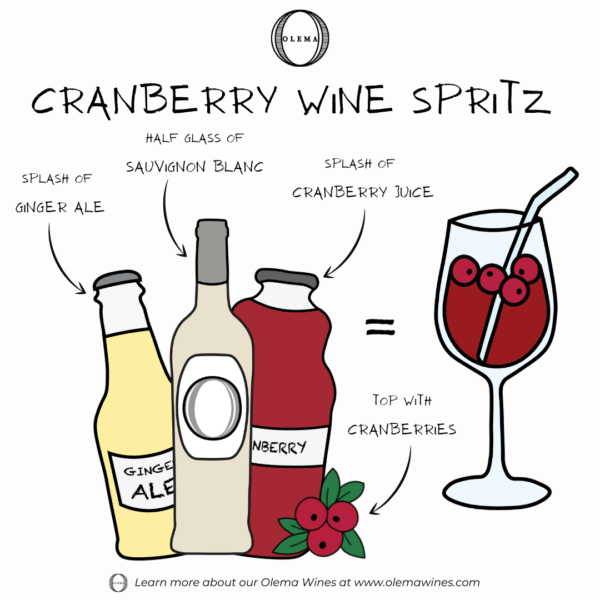 Looking for the ultimate wine cocktail? Look no further: this Cranberry Wine Spritz is our go-to way to elevate this classic drink. The secret is to start with a delicious white wine that doesn't break the bank. The more refreshing acidity, the better.  
Ingredients & Directions:
In a wine glass or cocktail shaker, pour a half-glass (3oz) white wine – we recommend the Olema Sauvignon Blanc – along with a splash of ginger ale and a splash of cranberry juice over ice. Stir or shake, and add fresh or frozen cranberries. Cheers!

Shop this Sip:
Use code SPRITZ to receive shipping included on your order of Olema Sauvignon Blanc!
The 2021 vintage in France's northwestern wine country was unlike any other. Growers battled frost in April, followed by a rainy spring and a hot, dry summer. Despite these challenges, the vines persevered and produced healthy fruit showing lovely acidity. Resulting wines have great depth of flavor and concentration on the palate. We are extremely excited about the quality of the 2021 vintage and cannot wait to share it.